Discover more from EllioTrades
DYOR! Get access to exclusive crypto and NFT news and insights
Over 11,000 subscribers
November 19, 2021
Altcoins Are Showing Strength
Introduction
After several days of negative price action, the time for the markets to bounce has come – especially altcoins are having a great day. It's impressive to see how strong altcoins are behaving compared to Bitcoin during this bearish trend. Just look at how Bitcoin dominance has been plummeting in the last few days!
We can observe the same on the ETH/BTC chart: ETH is showing strength vs. BTC, coiling up in a massive weekly bull flag formation. Is this the beginning of a potential market shift with Bitcoin taking the back-seat for a while? With Bitcoin's recent consolidation likely taking its time, it's reasonable to believe that altcoins might remain in the spotlight for now.
While most altcoin holders will be happy with the current situation, Bitcoin needs some galactic support soon…
Market Outlook
We have repeatedly stated that a positive reversal for Bitcoin will get likelier once people lose their appetite to "buy the dip" and sentiment enters extreme fear levels. We are not there just yet but certainly getting closer.
Is it soon time to throw all caution overboard and go all-in on the next (possible) dip? Certainly not because in addition to the frothy sentiment and high leverage that caused this recent correction, there are also headwinds from a macro view: The US Dollar Currency Index DXY has been shooting up after establishing a firm double-bottom formation – potentially spelling trouble for risk assets.
From 0 to DeFi "Blue-Chip" Territory in a Week
Wow, that went fast. Notional Finance's TVL went from virtually 0 to over $600 million in a matter of days, climbing the ranks in the DeFi leaderboard. And of course, NOTE's price has reacted accordingly. 🚀
The First-Ever Polkadot Parchain Slot Is Taken
It was a fascinating neck and neck race between Acala and Moonbeam to decide the winner of the first parachain slot. Both projects were in the lead a couple of times. But since earlier today, we know who the official winner of the first parachain slot is: Acala. With 99% certainty, Moonbeam will be the next winner in a week.

Acala (and the other 4 parachain winners from the first round) will launch on December 18th. Acala will pursue a phased rollout of several products: A liquid DOT (LDOT) staking product, the decentralized stablecoin aUSD, an AMM-style DEX, and the EVM+ development environment.
If you're still waiting for the right crowdloan opportunity to deploy some of your DOT, maybe have a closer look at Efinity. As an Enjin-backed gaming protocol on Polkadot, it certainly fits multiple narratives and has the potential to become a major player in the crypto gaming space.
There are several ways to participate in a crowdloan: Either you choose the simple but custodial path via a CEX like Kraken or you take part with your own wallet on Polkadot.js.
NFL NFTs on Polygon
In another great move toward increased mainstream NFT adoption, the NFL has started working with Polygon on its NFT offerings.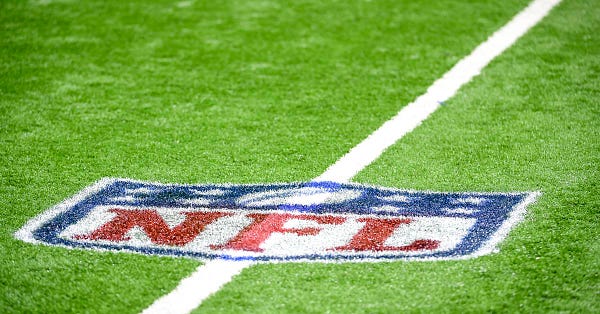 coindesk.com
NFL Dabbles With NFT Ticket Collectibles on Polygon
The league is exploring NFT ticketing through the launch of its "Virtual Commemorative Ticket" collection on the Polygon blockchain.